The Read To Me – Building Home Libraries (BHL) is an early years multilayered literacy program. It aims to build children's learning capacity, oral language and literacy development. The BHL program provides services such as, playgroups, pre-schools and outreach programs with quality picture books, craft resources and tip sheets which they give to the families they work with. Services receive professional learning on ways to share literacy messages with parents/carers and techniques for role modelling ways to use the books and resources to support rich home learning.
Many families have limited or no access to quality picture books, play ideas and resources and need more help to understand the role they can play in their child's early learning. The valuable combination of access to books and resources, along with role modelling fosters improved daily, quality interactions with children supporting better developmental outcomes.
Every family in the program receives:
Starter Pack of books consisting of board and picture books, activity books, tip sheets and play adjuncts in their own library tub
Additional board or picture book, activity and tip sheet on a monthly basis to build their home library and encourage daily reading, singing, talking and playing.
Building Home Libraries is listed on the Victorian School Readiness Funding Menu of Evidence
Visit our Victorian School Readiness Funding page to learn how to make this program part of your plan.
---
Community Sharing Libraries
Throughout the year we distribute community sharing libraries to Allied Health services, charities, Children's Centres, and Preschools to support the establishment of a borrowing library for all families to have access to quality children's picture and board books, and home based activities.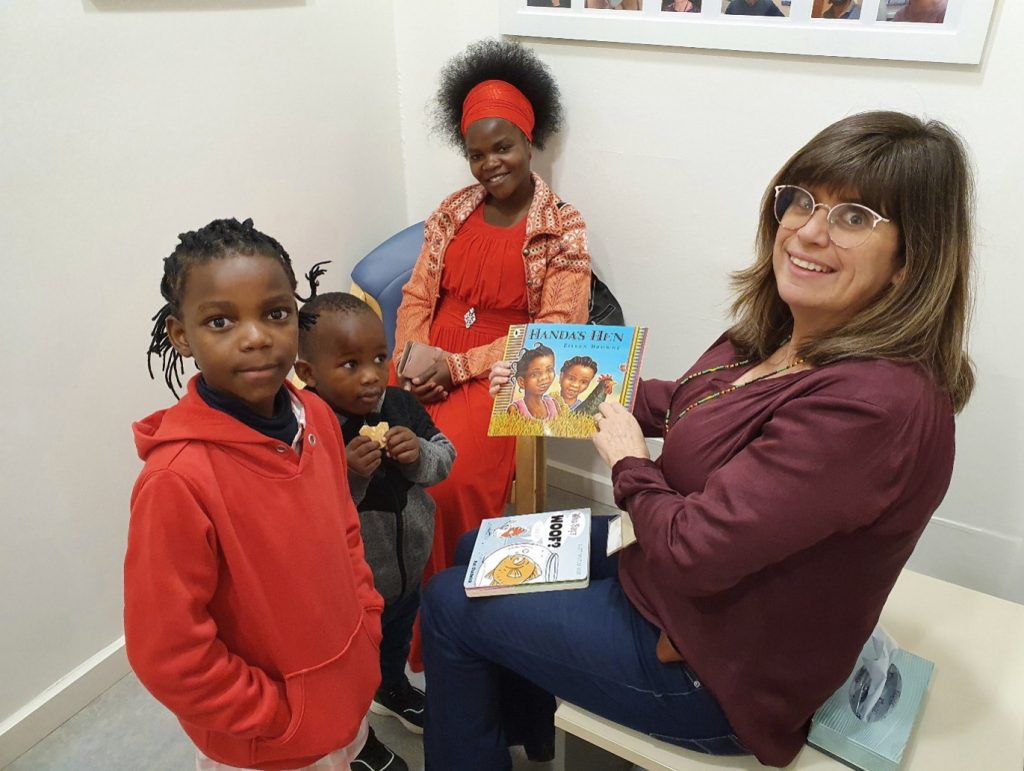 The young girls Love the Henda books.  They never see their own faces in books or on TV.  They are a beautiful addition to the already wonderful Family Community Sharing library.
Kate Spanner, Refugee Child Health Nurse, Refugee Health Service
---
Make a Donation
With your support, we can use the power of stories and reading to give children the best start in life and provide books to families who need them. All gifts over $2.00 to the Raising Literacy Australia Public Fund are tax deductible and will make a difference to Australian children and families.
---