Books to share – brings joy to local preschoolers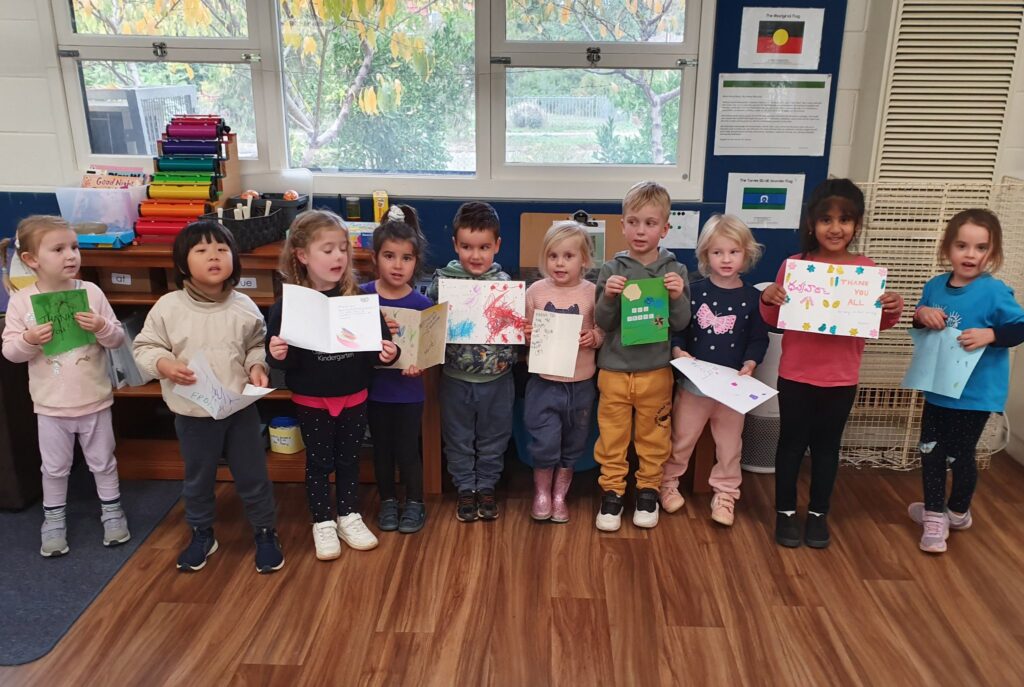 We were thrilled to receive a secret package last week – full of beautiful thank you cards!
Delivering quality resources to our communities is our passion, so to hear how much the children loved their packs was just wonderful.
Books to Share is our book gifting program. For more information click here .
Photo:  Oaklands Estate Kindergarten
"Many children made thank you cards to our friends at 'Raising Literacy Australia' for providing the wonderful bag of books for each child."